A Simple Term
Illuminates Our Core State
At peace in this moment. No demands, no agenda. Relaxed, spacious and calm. Unhurried and unworried. Centered, curious, awake and alert.
I believe most of us, whether often or rarely, have experienced a clear, conscious, untroubled state of being along the lines described above. This deeply felt sense of composure can be, and has been, described and experienced in countless different ways. And while each occurence of this internal state is unique in its expression, all manifestations share the essential dual nature of attentiveness and equanimity.
Unfortunately, most of us attain this state of being only in fleeting moments. Yes, some people inhabit this space more frequently than others, and perhaps a rare few do so fairly often. Nonetheless, I think it is safe to say that for most of us, our experiences of such states of calm self-possession – while we do have them from time to time – are capricious, unpredictable and much less than common.
But I believe this interior space is much more than a nebulous phenomenon that can be experienced only ephemerally. Indeed, I contend that this is our deepest nature, the state of the core of our being, notwithstanding any and all frenetic mental, emotional and physical activity that so often surrounds it. This contention lies at the heart of this entire effort.
The quest for self-knowledge is a journey to rediscover that lucid, poised, creative core and strengthen our connection to it.
What to Call It
Many expressions have been used to describe this exalted state, such as those I italicize in this description of meditation by Jon Kabat-Zinn:
(Meditation) is the direct realization and embodiment in this very moment of who you already are, outside of time and space and concepts of any kind, a resting in the very nature of your being, in what is sometimes called the natural state, original mind, pure awareness, no mind, or simply emptiness.
I am using Kabat-Zinn's quote to exhibit some terms commonly used to refer to the core state I am describing here, and also to further explicate the nature of this state. But to be clear, I am not equating this state of being to meditation per se. While meditation is a powerful tool that I will present my ideas on and methodology for, this core state is not restricted to nor dependent on meditation as a practice. It is more fundamental than any given tool or technique.
Over the years I have used different terms to designate this inner state of being, such as That Space, the Ideal Resting State, and most recently the Being State. But just recently I made a subtle and, I believe, illuminating revision to the term I will use going forward to describe this all-important internal state.
Katharine Hepburn Captured It Beautifully
A few weeks ago, while reviewing and organizing my collection of quotes to draw on for this work, I came across this well-known statement by Katharine Hepburn:
I never lose sight of the fact that just being is fun.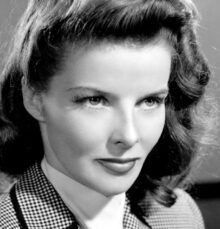 Reading it this time around, it struck me that just being is a perfect term for this treasured state at our core, and thus central to this work.
The main word in the expression "just being" is, of course, "being" – but it is the modifier "just" that makes the phrase so potent and useful.
Being is the fundamental condition of life. The state and condition of being is at the base of everything we experience. Sensing, perceiving, feeling, thinking, and acting are dependent on and intrinsically fused with being.
So what is just being? Being all by itself, without sensing, perceiving, feeling, thinking or acting?
Being cannot totally eliminate its emanations, but it can reduce the level of activity in its emergent faculties. Relax, slow down, smooth out. It can progressively let go of identifying with and clinging to whatever it is sensing, perceiving, feeling, thinking and/or acting on. Being can settle back into itself. And so doing, manifested being gets closer and closer to its original resting state of just being. 
I will adopt the term just being to describe the state and nature of our core self. And to reflect its immense importance, I will capitalize it from now on: Just Being.
She Also Demonstrated It
Before moving past Hepburn's quote, let's take a quick look at its two other components. Obviously I cannot know whether she meant by "just being" all that I am using Just Being to signify. But it is clear to me that what she understood and experienced in "just being" is at the very least akin. First, she said "just being is fun." The word "fun" may suggest something a bit more whimsical than the mood and tone of what I have assigned to Just Being. But in fact it points at an important aspect of the state: the experience of Just Being is deeply gratifying and pleasurable.
The other element of Hepburn's statement of note is "I never lose sight of" the fun of just being. I doubt she was claiming to experience a state of Just Being continuously, but rather was suggesting that it is a state she was familiar with and returned to often as a touchstone.
Perhaps the most telling evidence that Katharine Hepburn was familiar with the state of Just Being is that she was known and lauded for embodying its 'cool, calm and collected' nature.
Teeming with Potential
The state of Just Being is a central focus of this work and will be explored robustly. A final key point here….
You may have noticed that I spoke about 'being' as having the ability to make choices and exert will, saying that being can "… reduce the level… slow them down… let go of… settle back into itself…." The ability to choose and act might seem contrary to an intuitive sense that 'just being' is a passive state. And that's because Just Being is decidedly not just a passive state, even when its outward activity has been reduced to a bare minimum. The state of Just Being is always brimming with potential choices. It is also imbued with the power to choose among them. And this is because Just Being is the state of our innermost core, and that core is the generator of our entire life and all our experience.
As the level of activity surrounding and emanating from our core slows down and our core being increasingly relaxes into itself, the field of choices available to it becomes commensurately wider and deeper. This is a principal feature of moving closer to the state of Just Being and a life-changing benefit of taking up the quest to know our core self more fully.