Our Core State: Just Being
In the quest to know and connect to our inner core, we need to develop a clear vision and strong sense of that core. This can be something of a bootstrapping operation. As we experience moving toward our center more often, our mental image of our inner core becomes more vivid and our embodied memory of how it feels strengthens. But if we are in less-than-familiar territory, we have to start somewhere, so gaining an intellectual comprehension can be helpful. Indeed, having a clear conceptual understanding is always beneficial.
To comprehend the nature of our inner core, let's start by looking at the base state of its innermost center. Consider this ultimate state of repose:
At peace in this moment. No demands, no agenda. Relaxed, spacious and calm. Unhurried and unworried. Centered, curious, present and alert.
I believe most of us, whether often or rarely, have experienced a clear, conscious, untroubled state of being along the lines described above. In those moments we are close to the very center of our inner core. This deeply felt sense of composure can be, and has been, described in countless different ways. And while each experience of this internal state is unique, they all share the dual nature of attentiveness and equanimity.
Most of us attain this state of being only in fleeting moments. Yes, some people inhabit this space more frequently than others, and perhaps a rare few do so fairly often. But for most of us, our experiences of such states of calm self-possession are unpredictable and less than common.
But this peaceful, radiant presence need not be a nebulous phenomenon experienced only ephemerally. This is the resting state at the center of our being – the fundamental nature of our inner core – notwithstanding any and all frenetic mental, emotional and physical activity that typically surrounds it.
Our quest is to rediscover that lucid, poised, inner core and strengthen our connection to it.
A Perfect Name
Over the years I have used different terms to designate this attentive equanimity at our innermost core, such as That Space, the Ideal Resting State, and most recently the Being State. But I recently made a subtle and I believe illuminating revision to the name I use to describe this all-important internal state.
A few weeks ago I came across this well-known statement by Katharine Hepburn:
I never lose sight of the fact that just being is fun.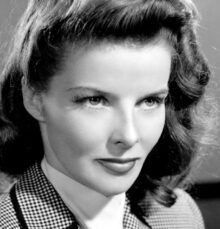 It struck me that just being is a perfect term for this alert, tranquil state at our core. The main word in the expression "just being" is, naturally, "being" – but it is the modifier "just" that makes the phrase so potent and useful.
Being is, of course, the fundamental condition of life. The state and condition of being is at the base of everything we experience. Sensing, perceiving, feeling, thinking and acting are all dependent on and intrinsically fused with being.
So what is just being? Being all by itself, without sensing, perceiving, feeling, thinking or acting?
Being cannot totally eliminate its emanations but it can reduce the level of activity in its emergent faculties. Slow down, relax, smooth out. It can progressively let go of identifying with and clinging to whatever it is sensing, perceiving, feeling, thinking and/or acting on. Being can settle back into itself. And in so doing, manifested being gets closer and closer to its original resting state of just being.
I have adopted the term just being to describe the state at the very center of our inner core. And to reflect its importance, I will capitalize it: Just Being. I have also incorporated it into the name of this website, On Just Being.
Teeming with Options
You may have noticed that I spoke about the state of being having the ability to make choices and exert will, saying that being can "… reduce the level… slow them down… let go of… settle back into itself…." The ability to choose and act might seem contrary to an intuitive sense that "just being" is a passive state. And that's because Just Being is decidedly not just a passive state, even when its outward activity has been reduced to a bare minimum. The state of Just Being is always brimming with potential choices. It is also imbued with the power to choose among them.
As we progressively relax into our inner core, the activity surrounding and emanating from that core slows down and the field of choices available to us becomes commensurately wider and deeper. This is the principal feature of moving closer to the state of Just Being and knowing our inner core more fully. And the benefits are life-changing.
~~~